Digital Learning
Qoppa Software's high quality software tools will help you deliver PDF processing capability to your entire campus!
Many schools today need help in filling the Digital Learning Gap: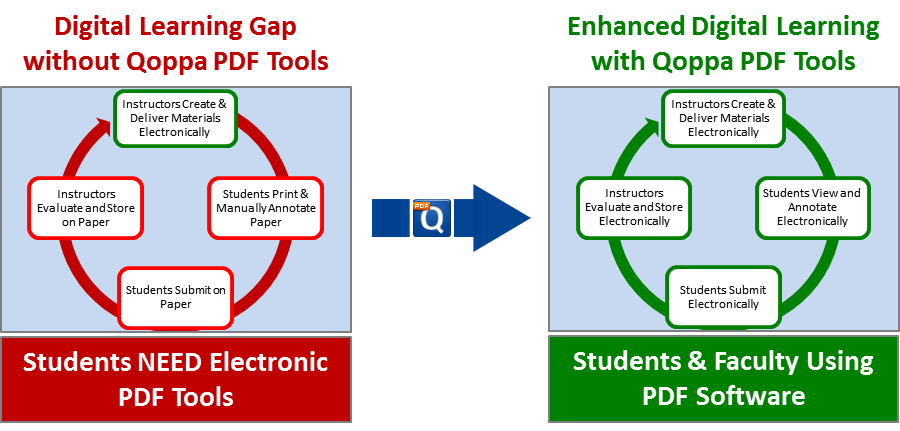 Enable digital learning with PDF Studio, our cross-platform desktop PDF editor, for a smooth distribution of information between instructors and students, among students, for administrative use.
Besides savings on paper, ink, toner, printer maintenance, your campus gets additional value:
Improved Collaboration among students and faculty
Improved Productivity for students, faculty, staff
Time Saved from manual processing
Better Organization of information
Reduced Acquisition and Maintenance of printers & copiers
Qoppa offers a cost effective Campus Wide License to deploy PDF Studio to your entire student population, faculty and staff.
Contact us to request free license keys to evaluate our software, to schedule a demo, or to discuss licensing options.