Why choose Qoppa's PDF library products
Why choose Qoppa's PDF library products
Many customers ask us why they should choose our Java PDF libraries and PDF viewing components over other libraries and components available on the market and how we compare. Here is our attempt to answer this question.
Proven Technology
We have developed a robust PDF technology over the last 18 years. Our Java libraries and components have been integrated in hundreds of enterprise tools, in various industries, and distributed to hundreds of thousands of end-users. Our own desktop PDF editor, PDF Studio, is used by tens of thousands of end-users, including business professionals who rely on the tool for work on a daily basis. We believe we have the best Java PDF technology and we continuously improve our solutions to respond to our customers and to the market.
We Do It All PDF
The PDF format is extensive with over 1300 pages of specifications and we support most of it. Whatever your PDF needs are today or in the future, we have a solution for you: creation, conversion, high-fidelity rendering and printing, digital signatures, filling interactive forms, PDF markups, text extraction, and more… For rendering, consider our support for all types of fonts, images, transparency, blending, gradients and color spaces.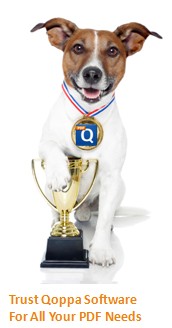 100% Java – Real Cross-Platform
Many PDF solutions call themselves Java solutions when they actually use a type of bridge such as JNI to communicate with Java. Our PDF library products are 100% Java so you will not have any issues with stability or portability. You can deploy on all platforms and versions without worries: Windows, Mac OS X, Linux, Unix, as well as in browsers.
Quality In-House Development
Our source code is not open, we develop our code in house, we don't outsource, we don't accept contributions, we don't buy other technology. We have strict quality control. Because our solutions are based on our integrated code base, they are stable, offer deeper feature support as well as high performance and responsiveness. We can also respond faster to any support issue.
Professional Technical Support
Our company was built by Java developers and development is central to our operations. Our team of software developers provides expert level technical support so you get real answers fast to your questions. We also believe that customers come first.
Save Time and Resources
A developer's time is precious and should be used with parsimony. With our products, you will be able to integrate PDF functionality quickly, once and for all, without regretting your choice in the future. Many customers come to us after having tried and licensed other solutions.
Affordable Clear Commercial License
You will have no surprises when it comes time to license our products. We don't pretend to be free. Our products have always been commercial, but reasonably priced, starting at $1,200 a quad-core server. This may have reduced our visibility on the web (everybody loves the idea of free), but we believe in the old-fashioned model: we're professionals delivering quality products and expecting to be paid for them.