OCR PDF Documents
Tools to OCR PDF documents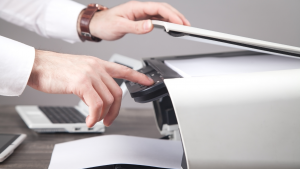 Qoppa Software offers many solutions to recognize and add text to scanned documents so the documents can be indexed, searched, or annotated like other electronic documents.
Qoppa's OCR function supports hundreds of languages including Chinese, Japanese, Korean, Hindi, Arabic and Hebrew.
Choose among the tools listed below which is is the best fitted for your needs.
Complete PDF Editor similar to Adobe® Acrobat® that can OCR documents and add underlying text to scanned images.  Using Qoppa's PDF editing application, users can OCR existing PDF documents, new documents created from images or scan & OCR new documents at once.
OS: Windows, Mac, Linux, Unix
Java library to OCR documents with OCR module. The PDF OCR solution for Java supports most languages and allows to add searchable text to existing PDF documents or to create PDF documents from images and then add text to them.
OS: Windows, Mac, Linux, Unix
PDF Automation Server | Free Trial
Advanced automation tool runs on the server side and can watch for PDF documents as they arrive and OCR them. Use the OCR node or the REST API end point to add text to scanned documents or images, transforming them into smarter documents that can be indexed, searched or highlighted.
OS: Linux, Mac, Windows, Unix