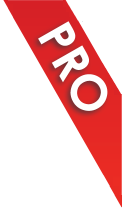 Sanitize a PDF
PDF Studio is capable of sanitizing PDF documents to remove all hidden sensitive information from the PDF. This can be very useful when working with sensitive documents that you want to ensure have any possible hidden information removed.
Note: All document changes must be completed BEFORE sanitizing the document. Once sanitization is complete it will no longer be possible to edit items on the pages as they will be converted to images.
The sanitize function will convert all pages of the document to images removing sensitive information including the following:
Metadata
Document Info
Attachments
JavaScript Actions
Links
Form Fields
Comments
Unused Resources
Unreferenced Data
Hidden Layers
Hidden Data
Overlapping Objects
Embedded Search Indexes
How to Sanitize a PDF document
On the toolbar go to Secure Tab > Sanitize
This will prompt you for a location to save the document
Once you have set the save location for your document and click save and your document will be sanitized and saved to the location you chose.
After sanitizing is complete the new file will automatically be opened for you to review
Note: To protect the document further use the Document Security settings to add additional permissions.
---
Affordable, Powerful PDF Software / PDF Editor for Windows, macOS, Linux
Copyright © 2002-Present Qoppa Software. All rights reserved.