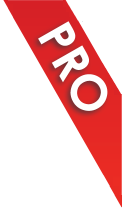 Content Editing
The Content Editing tools allow you to edit existing content within a PDF. You can change the characteristics of text or content as well as move and delete image content.
Note: Annotations are not a part of the PDF content and so these cannot be edited by the Content Editing tool. To edit annotations see Editing Annotations.
Content Editing Modes
Below are the available content editing modes.
 Edit Text & Images: Edit text directly on the page with paragraphs and sentences automatically wrapping on the page as well as moving & rearranging images.
Edit Content: This tool edits the content as it was originally created within the PDF using one of the following modes.
All: Edits all of the available content types at once. (Default)
Text: Edit individual text strings with the PDF
Images: Edit images contained within the PDF
Paths: Edit lines and shapes within the PDF
Shades: Edit shade and gradient objects within the PDF
---
Affordable, Powerful PDF Software / PDF Editor for Windows, macOS, Linux
Copyright © 2002-Present Qoppa Software. All rights reserved.