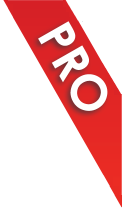 Create Artifact Tags
Artifact are graphics objects or other markings that are not part of the authored content. Examples of artifacts include page header or footer information, lines or other graphics separating sections of the page, or decorative images. This information is used to help accessibility software like screen readers understand the document structure to present the information to the user in an understandable way.
It is highly recommended that a document is tagged by the authoring application when converted to PDF. The original authoring application will be more fully able to interpret the document elements during conversion to properly apply the tags  in a logical structure within the document.
However, if the original document or authoring application is unavailable PDF Studio can be used to manually create artifact tags within the document. To do so follow the steps below:
How to Create Content Tags
Access the Tags pane by clicking the

Tags

button on the left side of PDF Studio
Click on the Artifacts tab
Click on the

Tag Artifact 

button to start the tool

Using the cursor select then content you wish to tag

Select text by clicking and dragging the mouse over the text
Select image content by clicking on the image with the cursor

Create a tag by either double clicking on the content or Right Clicking and selecting

Tag Artifact

Set the Tag Type and Title
Click OK to apply the changes and the new tag will now be shown in the Tags Panel
---
Affordable, Powerful PDF Software / PDF Editor for Windows, macOS, Linux
Copyright © 2002-Present Qoppa Software. All rights reserved.