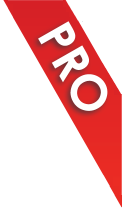 Create Content Tags
Content tags are embedded meta data surrounding page level content in a PDF file. These can include paragraph styles, layouts, tables, etc...This information is used to help accessibility software like screen readers understand the document structure to present the information to the user in an understandable way.
It is highly recommended that a document is tagged by the authoring application when converted to PDF. The original authoring application will be more fully able to interpret the document elements during conversion to properly apply the tags  in a logical structure within the document.
However, if the original document or authoring application is unavailable PDF Studio can be used to manually create content tags within the document. To do so follow the steps below:
How to Create Content Tags
Access the Tags pane by clicking the

Tags

button on the left side of PDF Studio
Click on the

Tag Content

button to start the tool

Using the cursor select then content you wish to tag

Select text by clicking and draggig the mouse over the text
Select image content by clicking on the image with the cursor

Create a tag by either double clicking on the content or Right Clicking and selecting

Tag Content

Set the Tag Type and Title
Click OK to apply the changes and the new tag will now be shown in the Tags Panel
Content Tag Options
Type - Select the type of content being tagged from the drop down. See Standard PDF Tag Types for a description of each
Title - The title for the element being tagged. This is an additional label to further identify the type of tag
---
Affordable, Powerful PDF Software / PDF Editor for Windows, macOS, Linux
Copyright © 2002-Present Qoppa Software. All rights reserved.